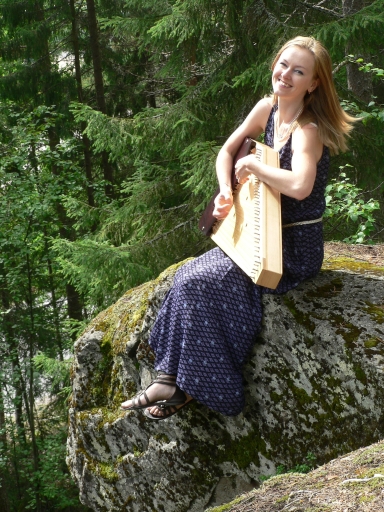 Katja Nyuppieva is a musician and folk dancer from Southern Karelia, now residing in Finland. Her background includes  performing in many folk music and dance ensembles in Petrozavodsk, ethnomusicology studies in Petrozavodsk Conservatory, and a degree in kantele music from Jyväskylä University of Applied Sciences.
At the Nordic Harp Meeting 2015 in Turku, Katja gave a workshop about folk songs in her native South Karelian (Livvi) tradition. (Read more.)
At the Nordic Harp Meeting 2017 in Albertslund, Katja Nyuppieva gave together with Eeva-Kaisa Kohonen a workshop "Finnish and Karelian lyrical songs and lullabies: melodies on kantele/harp, singing and arrangement".