WORKSHOP 1: Kantele, beginner level: Are you interested to learn first steps on kantele? Then this workshop is perfect. Some instruments can be provided if you don't have your own.

WORKSHOP 2: Kantele, next level: Depending on participants, Eeva-Kaisa can teach tunes, fingering techniques, strumming techniques, chords, or various traditional playing styles (Karelian style, Ostrobothnian style, Rantonen style, …).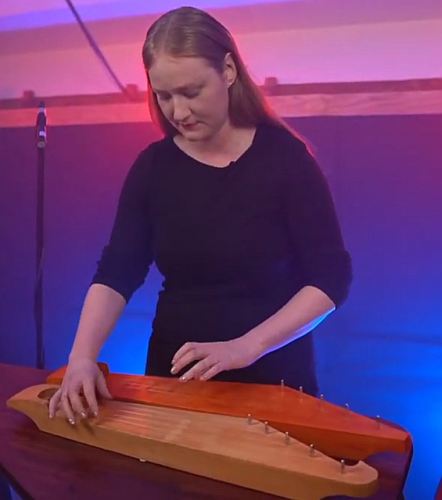 Eeva-Kaisa Kohonen is a kantele player from Finland. She studied folk music at Sibelius Academy's Junior Academy in 2005-06 and graduated in musical pedagogy from Centria University of Applied Sciences in 2011. Eeva-Kaisa has also an impressive list of awards from different musical competitions around Finland. You can type her name in youtube to listen to some of her kantele music, including the
opening concert
which she gave at the virtual Nordic Harp Meeting 2020.