The Nordic Harp Meeting which took place in Lund (Southern Sweden) in 2008 was the first attempt to unite Nordic folk harpers with Finnish kantele players and Norwegian lyre players, to get to know the Norwegian langeleik and the Finnish jouhikko, exchange tunes and experience together the great diversity of traditional music which can be played on folk harps and related instruments.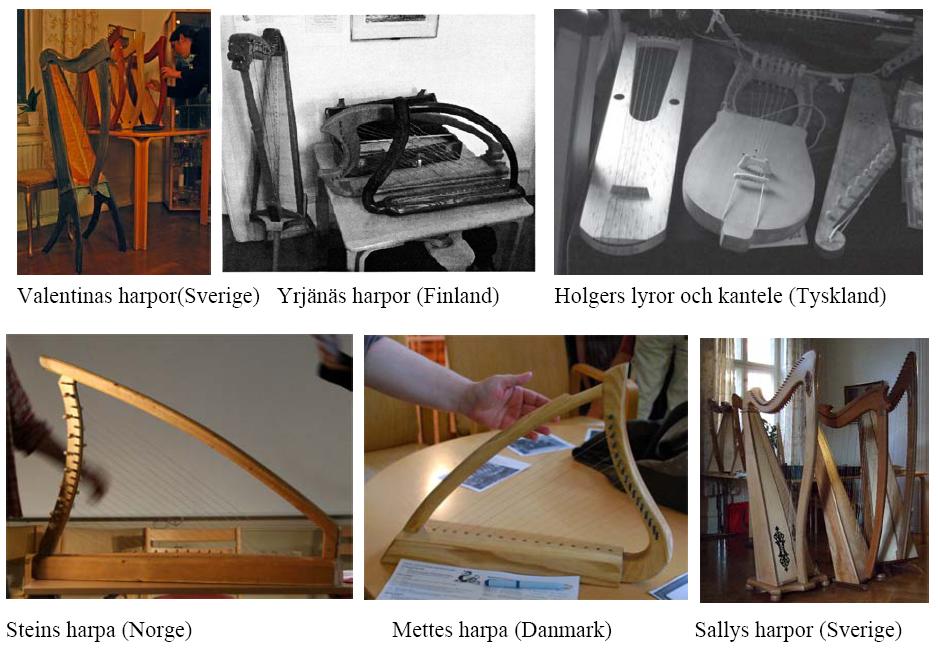 The programme of the NHM 2008 consisted of specialised workshops, sessions, allspel, seminars and lectures, storytelling, concerts and an exhibition of instruments by the instrument makers.
The workshops and lectures tried to cover a large range of three different aspects in harp music:
1. the historical aspect: Various historical harps and playing techniques, Nordic sources for early music performance, and the Norse saga about queen Åslaug who was hidden in the sound box of a harp.
2. the folk music aspect: Integrating traditional music from Sweden, Norway and Finland and transfer of folk tunes between harps, lyres, kanteles and langeleik. Singing Norwegian and Swedish ballads with harp accomaniment was as successful as dance music played together on hundreds of plucked strings!
3. the modern aspect: Use of the harp in modern compositions, new unusual playing styles, rhythmic and melodic techniques and improvisation, traditional elements as a source for improvising and composing…
Read some quotes from the participants of the first Nordic Harp Meeting
The Nordic Harp Meeting 2008 was organised with financial support from the Nordic Culture Fund.