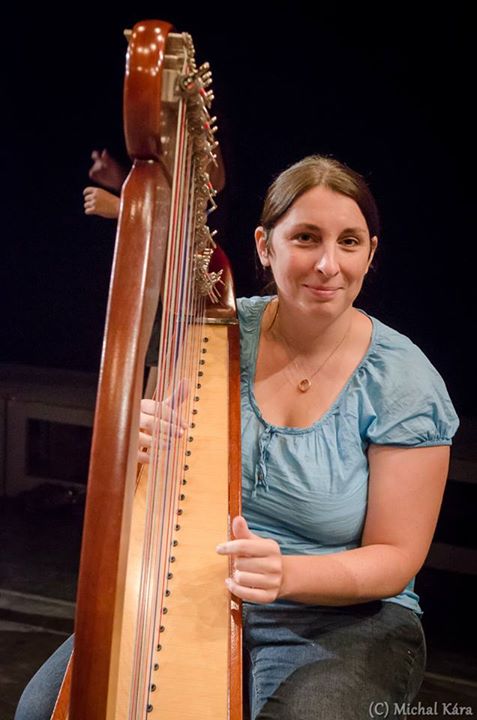 Václava, also called Wendy, is from Prague and has been to all (but one) Nordic Harp Meetings so far. She plays harp, kantele, flute, accordion and lots of other instruments and sings. She has been member of Harpa vieja, Treizh and Gwen. (All three bands are extinct by now, but you can still listen to their music if you follow the link.)
At the Nordic Harp Meeting 2019 in Gjøvik, Václava gave together with Josef a workshop for intermediate to advanced musicians with traditional folk tunes from the "heart of Europe", i.e. from Bohemia and Moravia, the two biggest regions of Czech Republic. In this self-proclaimed "heart of Europe", nearly every dance tune also has lyrics – mainly about love, death, alcohol, or a combination of those. The tunes and their harp accompaniment were taught by ear but sheet music can be provided afterwards if needed.
Previous teaching experience:
Václava gave harp workshops at the Prague harp meetings (2008, 2009, 2013), at some previous Nordic Harp Meetings (2009, 2012, 2015),  at Bernard's summer school (2012, 2013, 2014), and at the International Harp Friends Meeting 2013 and 2014 in Leerdam, Netherlands. At the NHM 2014 in Gjøvik, she gave a workshop featuring some folk songs from Bohemia and Moravia.