Triin Hio will bring a limited number of harps for loan to the Nordic Harp Meeting in Gjøvik 2019, so that there exists the possibility to borrow one if you need so. In that case, please contact Triin directly: triin@sunara.ee
As a musician, Triin has focused on the harp in a therapeutic and meditative role. You can listen to her group Harfihaldjad on youtube.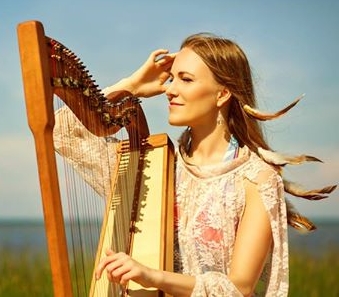 Click here to read which workshops Triin gave at the Nordic Harp Meeting 2018 in Lund. She has also organized the Nordic Harp Meeting 2017 in Viljandi.