WORKSHOP: Musical playground
Description: any instrument, any level, we will play some musical games to get your creativity flowing. Let's make music together!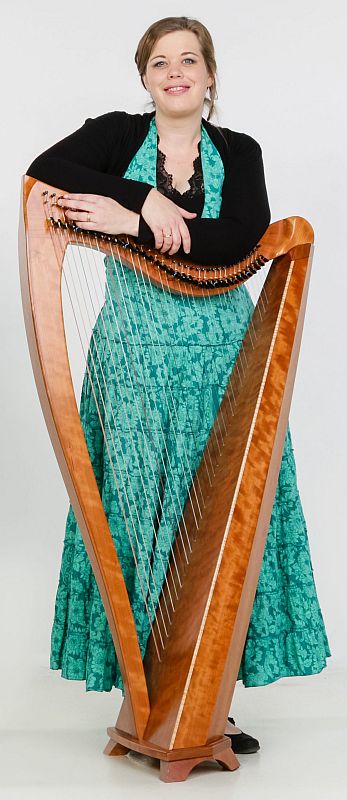 Anouk Platenkamp is a harpist from the Netherlands who plays classical pedal harp and Celtic harp. She performs a wide range of music, from classical and jazz to traditional folk music, both as a soloist and together with other prominent Dutch musicians. Anouk has been teaching harp at festivals in the Netherlands, Belgium, Germany, Scotland, Sweden, and Denmark. As part of her goal to promote the Celtic harp, she has also founded the International Harp Friends Meeting.
For more information about Anouk, visit her website: http://www.harpiste.nl
At previous Nordic Harp Meetings (2012, 2016, 2018, 2019), she taught following workshops:
* therapeutic harp music and the role of different modes to create emotions (Click here for more details)
* music theory in practice, applied to the harp. (Click here for more details).
* Nederfolk – Dutch folk music (Click here for more details)