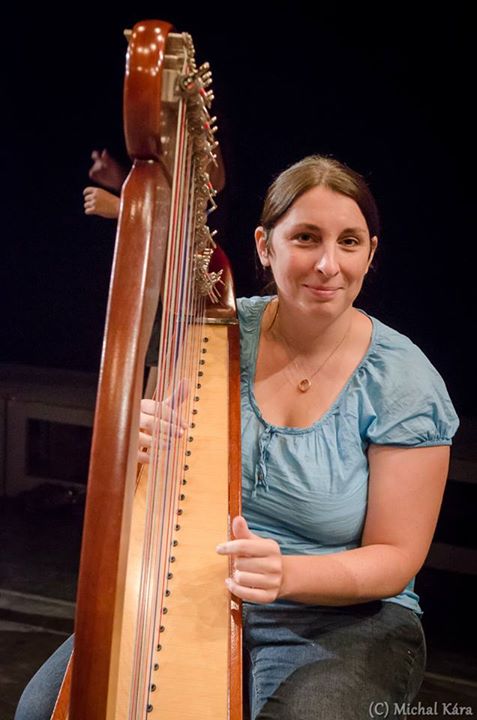 Václava, also called Wendy, is from Prague and has been to all (but one) Nordic Harp Meetings so far. She plays harp, kantele, flute, accordion and lots of other instruments, sings, and being a psychiatrist she is also able to cure nervous breakdowns in harp meeting organisers. Together with her Dutch husband Floris, she was the invisible fairy who constantly supplied coffee at the Nordic Harp Meeting 2008 in Lund.
Wendy has been member of the bands Harpa vieja, Treizh and *Gwen.
(* now extinct, but you can still listen to their music if you follow the link.)
Previous teaching experience:
She gave harp workshops at the Prague harp meetings (2008, 2009, 2013), at some previous Nordic Harp Meetings (2009, 2012, 2015),  at Bernard's summer school (2012, 2013, 2014), and at the International Harp Friends Meeting 2013 and 2014 in Leerdam, Netherlands. At the NHM 2014 in Gjøvik, she gave a workshop featuring some folk songs from Bohemia and Moravia (the two biggest regions of Czech republic) arranged for the harp. All tunes were taught by ear, with sheet music provided in the end.