Polina Sharonova and Sergey Azarov are from St Petersburg and both are classical trained pedal harpists. However, both play lever harp. Polina sings and Sergey was a drummer… once! Together they are 40% of the harp band String Theory with which they play different folk and pop songs and even made a series of lectures dedicated to history of the harp.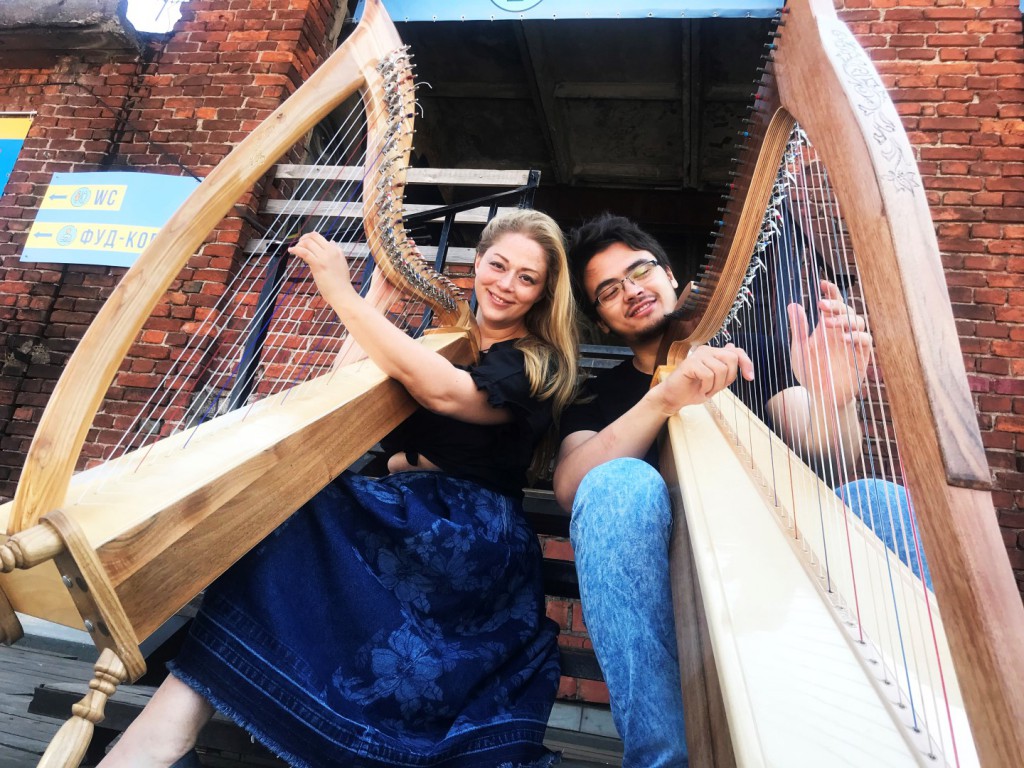 At the NHM 2018 in Lund, they gave a workshop about how Russian folk music can be played on the harp:
Amongst modern Russian musicians there is often an unfair neglectful attitude towards Russian folk music, which makes Polina and Sergey eager to change this and help to bring about more interest in Russian traditions. In Russian tradition there is no "harp" in the general sense but the Gusli (a relative of the kantele) was widely used and also some lyre-alike instruments. Their workshop featured information about Russian folk traditions, singing and playing and learning one or two Russian tunes.