Mark Harmer from England is going to give a lecture about Harp music therapy in neonatal care, and tell us how he improvises music for babies which were born too early.
Mark will also give a workshop entitled "Improvisation and composition" at the Nordic Harp Meeting 2013: How to create music, improvisations and arrangements (harp or any instrument): what to leave out, what to put in, and how to use boundaries and structure. (See below for a more detailed description)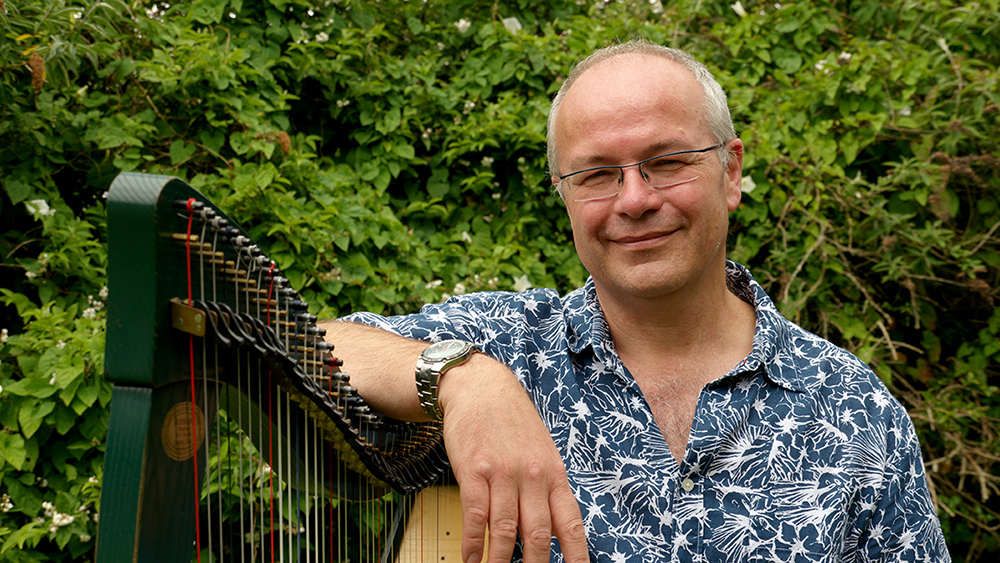 The workshop is designed for anyone who might want to try composing, improvising or arranging music, based around the harp but applicable to any instrument.
 Less is more: why it's good to give lots of space for the music to breathe, and how to create harmonic possibilities by being careful what notes you include.
Adding good things: unusual scales / modes, creating inner parts, experimenting with melodies in different registers
Keeping it contained: How to create melodies you can work with, and the value of harmony, melody, time-signature, duration and more: how constraints generate ideas.
Keeping it structured: Themes, counter-themes, sequences, and the wise use of harmonic and dynamic schemes in a piece.
For an example of what goes into an arrangement click here.
Biography:
Mark Harmer plays in a Celtic band as well as giving solo recitals, and works with organisational leadership groups as well as with children's choirs and individual music students. Currently he is composing and playing music in the Neonatal Unit at Gloucester Hospital in England as well as using his music and broadcast experience to create a wide range of audio and video media for various regional music projects.