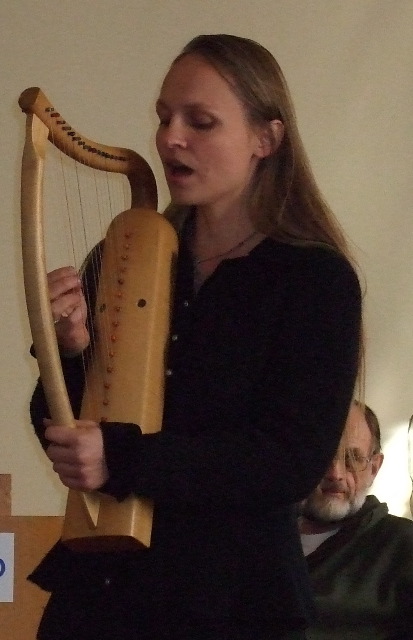 Maja is medievalist, singer and harp player from Tønsberg, Norway.
Maja was a part of the organising team at the first Nordic Harp Meeting (Lund 2008), where she also assisted Kåre Lie in teaching the Hymn to St Magnus, the Icelandic tunes from de La Borde's collection, and more.
At the fourth Nordic Harp Meeting (Broby 2011), Maja gave a lecture about music and music-inspiring literature at the Norwegian court between 1200-1340. She also taught the Norwegian St.Olav's sequence Postquam calix Babylonis which possibly may derive from some medieval dance tune (*).
More information about Maja at Maja's website (in Norwegian).
(* if you understand Norwegian, then you'll find more information in the following article by Maja Lillian Marcussen: Introduksjon til musikklivet i Norge på 1300-tallet. Kongshirden 1308 (8 September 2016)