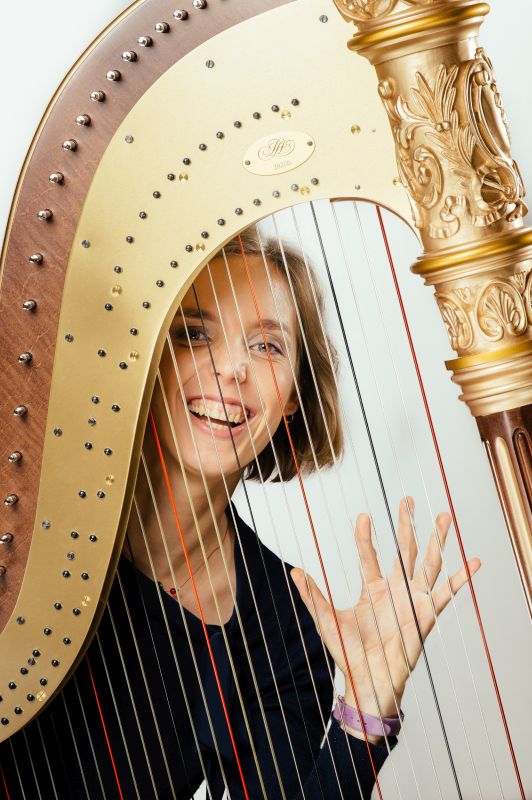 WORKSHOP: Free Impro
I'd like to introduce Anto Pett's improvisation method where the main focus is on listening yourself and others, the constant flow of awareness while playing and not playing, taking care of every moment and every sound and respecting the silence. It's all about developing your confidence and creative courage to come up with new ideas and to free yourself from playing the certain notes and pieces. 
I've been studying and playing free impro with pedal harp (and a few times with lever harp) since 1999. In addition to the fun of playing with other improvisers at the improvised music events, it has helped me a lot in different 'practical' occasions like weddings and receptions. Studying and practicing improvisation led me to creation of fully improvised solo project Liz Wirestring with harp and loopers. 
Eventually improvisation leads to composing, that means training in free impro can be very helpful to your composition process. If you haven't composed yet, free impro can make you think of it, and if you already composed something you are welcome to take your previous compositions to private discussion.

Liis Viira is a composer, harpist and improviser. Her compositions are characterized by figurative thinking and translating the visual into music.
In 2009 she graduated with a MA in harp performance, under Eda Peäske from the Estonian Academy of Theatre and Music. She continued her training in composition with Helena Tulve and studied electronic music with Margo Kõlar, and improvisation with Taavi Kerikmäe and Anto Pett. Liis has also composed for symphony orchestra, bigger and smaller ensembles, choirs and solo instruments, and performed her compositions herself on harp and piano. Liis Viira has also played with many orchestras; for the last 10 years, she has been a member of Estonian National Symphony Orchestra, playing mainly harp in 2015/16. In 2015 she created fully improvised harp + loopers solo project under the pseudonym Liz Wirestring.
At present, Liis Viira is a freelance composer and harpist. She is a member of unique sounding ensemble Una Corda (three plucked string instruments: harp, kannel and harpsichord).