Kirsten Holm is an "internordic" musician from Denmark who lives in Sweden and plays Finnish kantele. You can often encounter her in the Swedish Finnskogen or on the Danish island of Bornholm, spreading knowledge about this ancient instrument.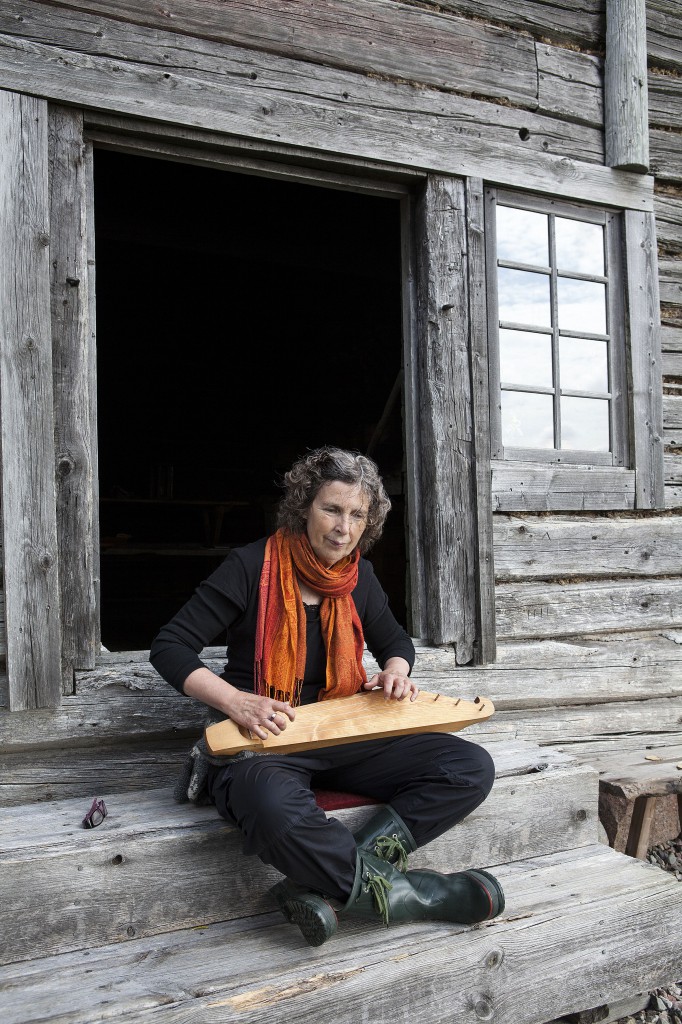 She will demonstrate her various small kantele instruments (with focus on the 5-string kantele in several variants: steel strings, horse hair strings, bronze strings) and her personal way to play them. Kirsten is inspired by listening to and looking at nature in her music, a natural consequence of having read the creation myths of this instrument in the Finnish national epos of Kalevala. She has created her own rhythms like horse rhythm (when playing horse hair strings),  stream rhythm (she is in charge of an old watermill), wind rhythm, bird-, sea-, tree-, earth-, and so on.
At the same time Kirsten improvises to modern performance and creates music to her own paintings. Right now she is having an exhibition together with other Nordic artists at Edsviks arthall in Stockholm. The instrument is in her opinion always modern, adapting well to  all times and ages. Besides all this she regularly returns to the old traditional rune melodies, the base of the instrument.
Kirsten will also talk about the "Forest Finns" (skogsfinnarna) in Sweden who brought their Finnish rune song and kantele music during the Finnish migration waves of the 16th and 17th century. They settled largely in the "Finnish forest" (Finnskogen), a large area stretching through today's provinces Värmland, Dalarna, Gästrikland, Hälsingland and Ångermanland in Sweden, and Buskerud, Oppland, Østfold fylke, Akershus and northern Oslo in Norway.