Chris Foster is primarily a singer and guitar accompanist; he grew up in Somerset in the south west of England, where he first heard and started singing folk songs. His specialisation are folk ballads from Britain, many of which have close parallels in Scandinavia and the whole of Europe.
Now he is living in the land of ice and fire – Iceland – and performs traditional Icelandic music with Bára Grímsdóttir in the duo FUNI, singing a capella or playing guitar, hammered dulcimer, and the two traditional Icelandic instruments fiðla and langspil. Together, they have been teaching Icelandic folk music and English ballads at previous Nordic Harp Meetings in Norway (2010, 2014), Denmark (2012, 2016), Sweden (2013, 2018) and Estonia (2017).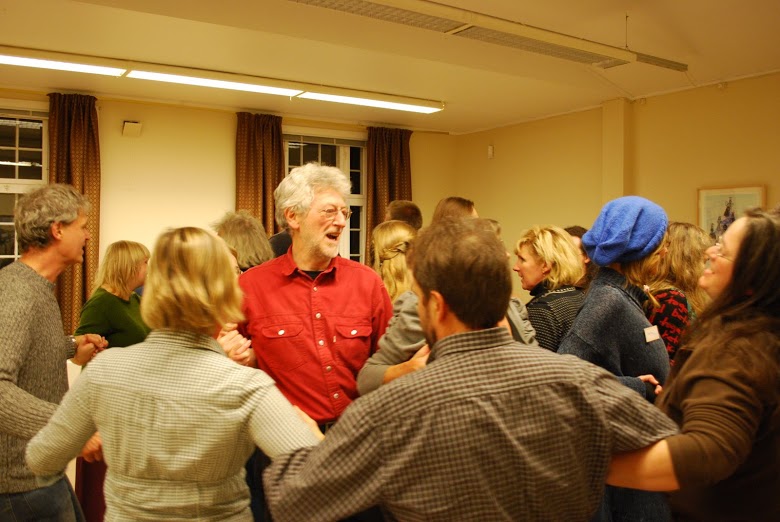 Chris Foster surrounded by ballad singers at the NHM 2010 in Gjøvik, Norway.

Chris Foster singing "The Cruel Mother" together with ballad dancers at the NHM 2017 in Viljandi, Estonia.