Workshop: Bowed lyre (stråkharpa) from the perspective of a Swedish folk musician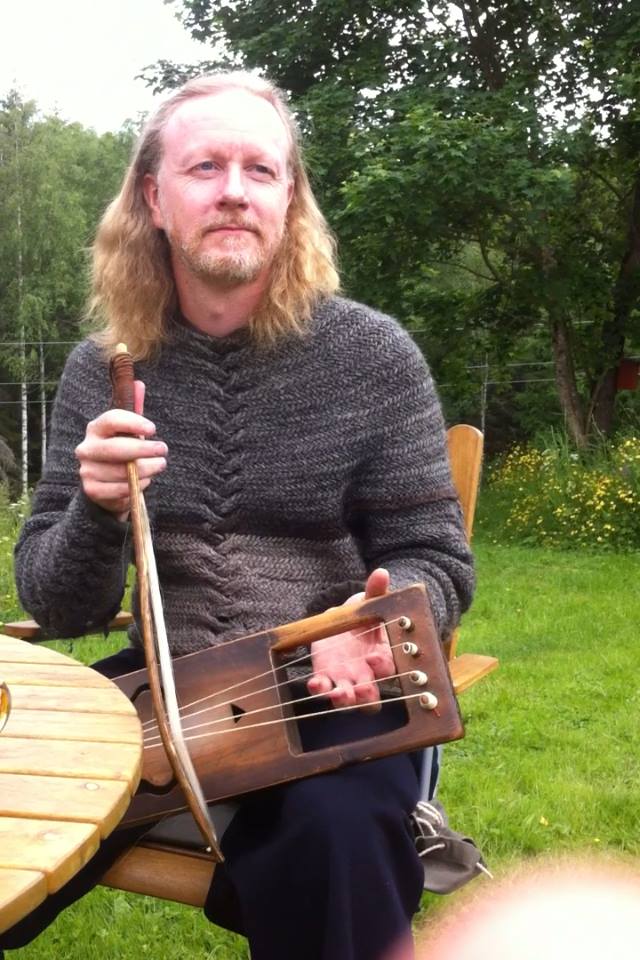 Per O.G. Runberg is a Swedish folk musician, music teacher and ethnologist. He is also an accomplished folk dancer, well versed in playing music for folk dance.
Per works as freelance musician with Nordic folk music as his base. He's Riksspelman in cowhorn as well as violin (in tradition after fiddler Hjort-Anders). Apart from that, he also plays tagelharpa, Hardingfela, Swedish bagpipe, keyed fiddle (moraharpa), Swedish hurdy-gurdy, jew's harp and traditional flutes. He specializes in nearly forgotten traditional instruments, reconnecting them to contemporary folk music.
Per has participated in several recordings, the most known probably being Alder and Andor – an attempt to recreate music how it might have sounded in the viking age.