Øyonn skriver: "Jeg har et onemans-show over balladen Harpens kraft. Ca. 30-40 minutt inkl. prateinnledning. Jeg bruker to ulike kraviklyrer og en trekantharpe. "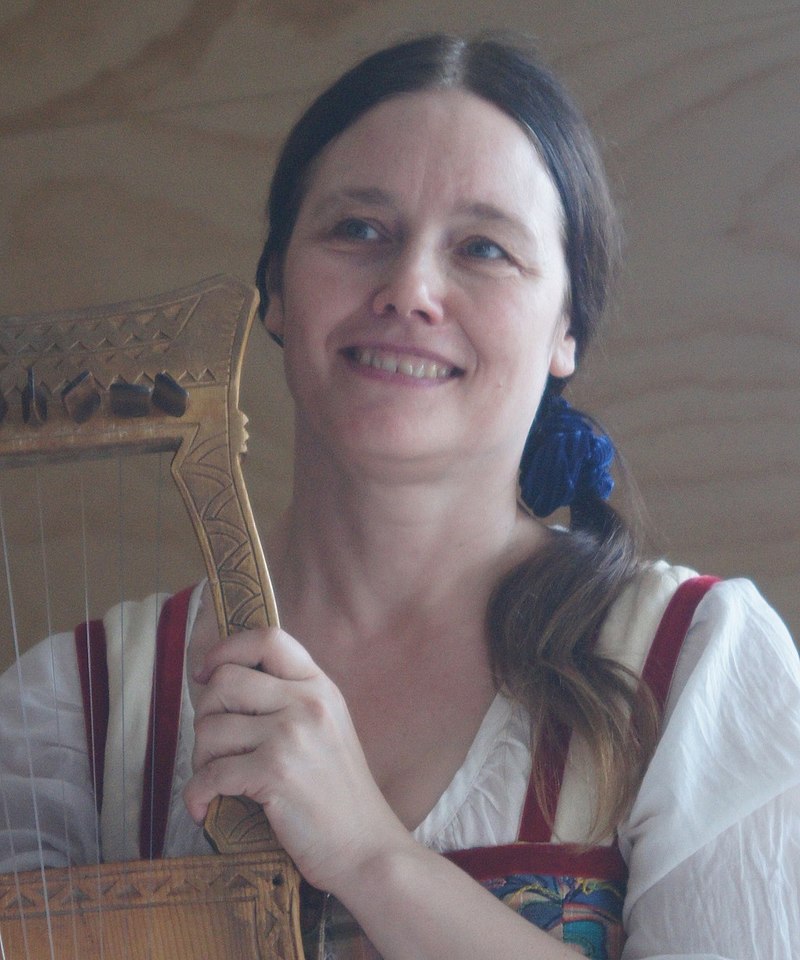 Øyonn Groven Myhren is a traditional folk musician and kveder (traditional singer) from Oslo, Norway. She holds an impressive series of first prizes from the traditional Norwegian music competition Landskappleiken. A central element of her repertoire are traditional ballads. She also plays the lyre and willow flute. In addition to Norwegian folk music, she has worked extensively with mediaeval music, including the band Aurora Borealis.

Groven Myhren has also worked as an actor at Det Norske Teatret, Riksteatret and Hordaland Theatre.
More information (in Norwegian):
https://www.allkunne.no/framside/biografiar/m/oyonn-groven-myhren/96/1504/