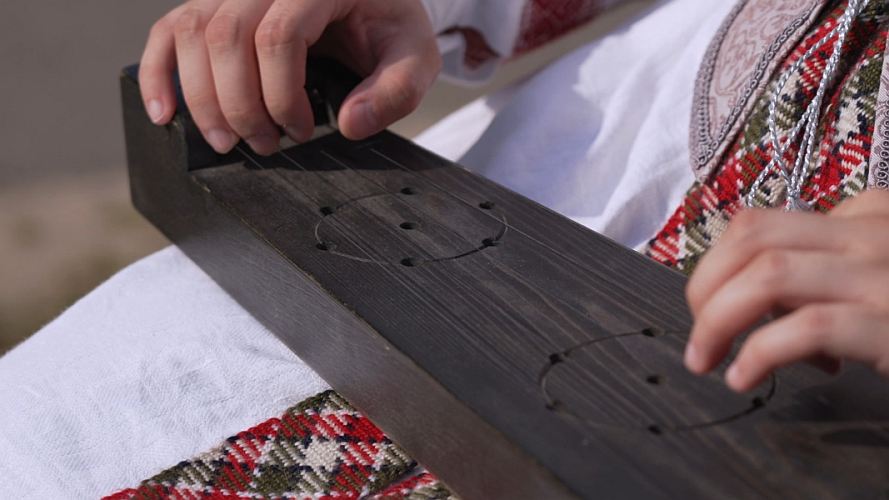 Modesta Pakalnytė is from a small town called Biržai, located in the north in Lithuania's Highlands (Aukštaitija). This was and still is a place which features many subjects of Lithuanian folklore, singing, dancing, playing different instruments and much more. Modesta's folk journey began with her starting History studies at Vilnius university in 2013, when at the same autumn she enrolled in the university's folk group "Ratilio". She became more familiar with sutartinės (multipart harmonious songs), which have a special place in her heart, as they originate from the Highlands. She also immensely enjoys playing sutartinės on traditional five string kanklės. Both instrumental and vocal sutartinės portray togetherness and individuality at the same time.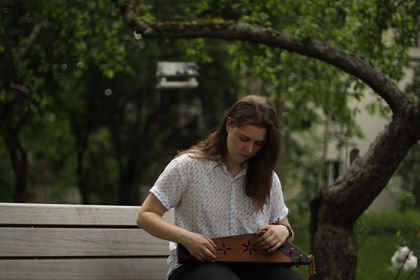 At the NHM 2021 in Albertslund, she gave this workshop about Lithuanian sutartinės:
Lost in the midst of time, the polyphonic singing style of Aukštaitija, in the North East of Lithuania is fascinating by many traits. When sung, the pieces were divided into duos, where the singers would sing at the same time, trios where the singers would perform in a canon, or quatuors where the singers would divide in two groups and sing alternatively. The song's lyrics, often barely sensical and mobilising vocables and cryptic words, can also be classified as working songs, or calendar and holiday themed, marriage, etc. Musically the central feature is the ringing of second intervals, and heterorhythmic feats.