Marie Nivel flies from Norway to Estonia to inspire us with two beautiful workshops for harp players: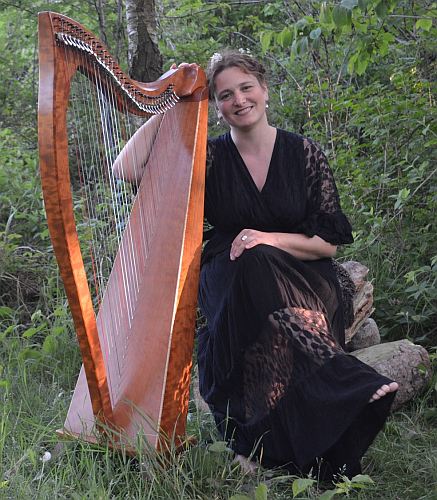 1. Norwegian Dance Music – Learn a traditional Norwegian dance tune (Reinlendar) by ear. For beginners/Intermediate on Saturday.
2 Sound Cocoon – how to create a sonic environment that facilitates deep relaxation for beginners and intermediate on Sunday.
Originally from Germany, Marie Nivel has spent most of her life abroad in Ireland, France, England and has been living in Norway the past 14 years. She plays traditional folk music from the Gaelic and Scandinavian traditions.