Sound presence workshop: Discover your creativity by improvising on the harp and create new songs in the moment! This class is also suitable for practicing voice or another instrument.
We will create music by going through the feeling of the moment in presence. Improvisation is supported by a constant flow of being present in listening. We do listening exercises, develop the courage of self-expression and create new stories together that, like a sand mandala, arise and disappear again.
Workshop in small groups on Friday and Saturday!
Welcome to the Nordic Harp Meeting 2023.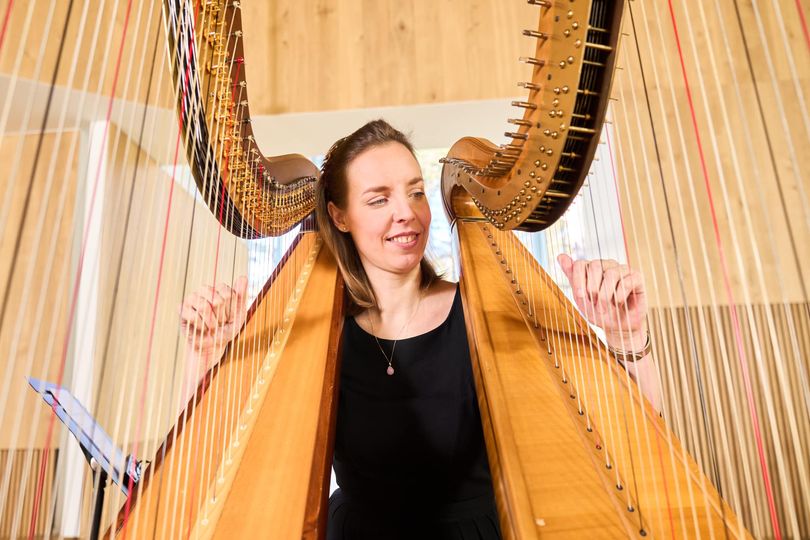 Helikohalolu õpituba Liis Jürgensi inspiratsioonil
Avasta oma loovus harfil improviseerides ja loo uusi lugusid hetke kohalolus!
Õpituba sobib praktiseerimiseks ka häälel või mõnel teisel instrumendil.
Loome muusikat kohalolus kulgedes läbi hetke tunnetuse. Improvisatsiooni toetab pidev kuulamises kohal olemise voog. Teeme kuulamisharjutusi, kasvatame eneseväljendusjulgust ja loome ühiseid uusi lugusid, mis sarnaselt liivamandalale tekivad ja taas kaovad.